Preserving the Past for the Future
Our mission is to preserve the rich heritage of the Monastery of St. Gertrude, Camas Prairie, Snake River, Salmon River, and surrounding areas. View special exhibits, including the stories of the Benedictine sisters, the Nez Perce people, and fascinating local characters such as Polly Bemis and Buckskin Bill. Visit a replica of the original attic museum began by Sister Alfreda Elsensohn, celebrated Idaho historian and foundress of the Historical Museum at St. Gertrude. Join us for our annual Raspberry Social fundraiser, lectures held in March and October, and other fun and educational family events.
WE ARE OPEN!
Open year-round Monday through Saturday, except for certain holidays, 9:00 a.m. – 4:30 p.m.
We are closed Sundays, Memorial Day, July 4th, Labor Day, Thanksgiving and the Friday after, and Christmas Eve through New Year's Day.
Admission
Adults – $6
Students – $3 (7-17)
Children under 6 – FREE
Museum Members – FREE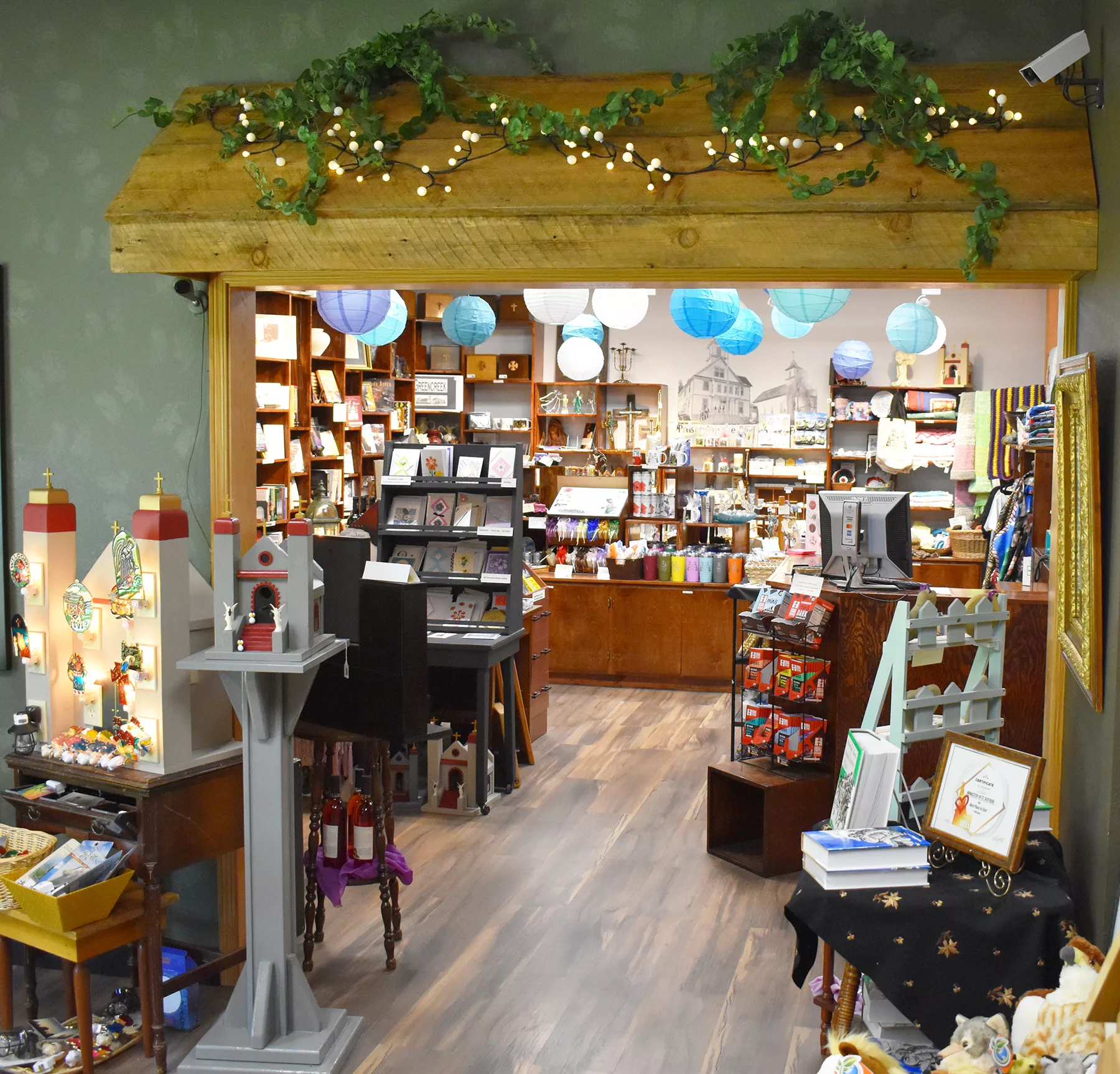 Book & Gift Shop
Find books on the history of Idaho along with handcrafts and other items at the Book & Gift Shop. Some items also available 
online
.
You might also be interested to know we have an Inn and Spiritual Retreat Center on site!
The Inn at St. Gertrude offers a peaceful space in a spectacular location where guests can enjoy the amenities of a welcoming bed and breakfast with a focus on healing hospitality, grateful simplicity, and creative peacemaking. Learn more and make a reservation here.
The Spirit Center draws upon the same core values, emphasizing healing, gratefulness, simplicity, creativity, and peacemaking. The Spirit Center welcomes people of all beliefs and offers a variety of retreats and activities. Click here to learn more or reserve your spot in a retreat.
"This museum bears witness to our lives. It helps people know from their youth that they are not alone and their ancestors are standing by."
Gaitha Pace, Executive Director of Idaho Heritage Trust
"What a magnificent job you have done."
Earl Bennett, trustee of the Idaho State Historical Society
Jasper gets in the spirit of living history.
History is for everyone! Jasper (accompanied by humans Jerry and Rosalie Jessup) has periodically visited the Historical Museum. You can read posts about their visit at our Facebook page.
Contact:
(208) 962-2050
465 Keuterville Road
Cottonwood, Idaho  83522
Contact:
(208) 962-2050
465 Keuterville Road
Cottonwood, Idaho  83522